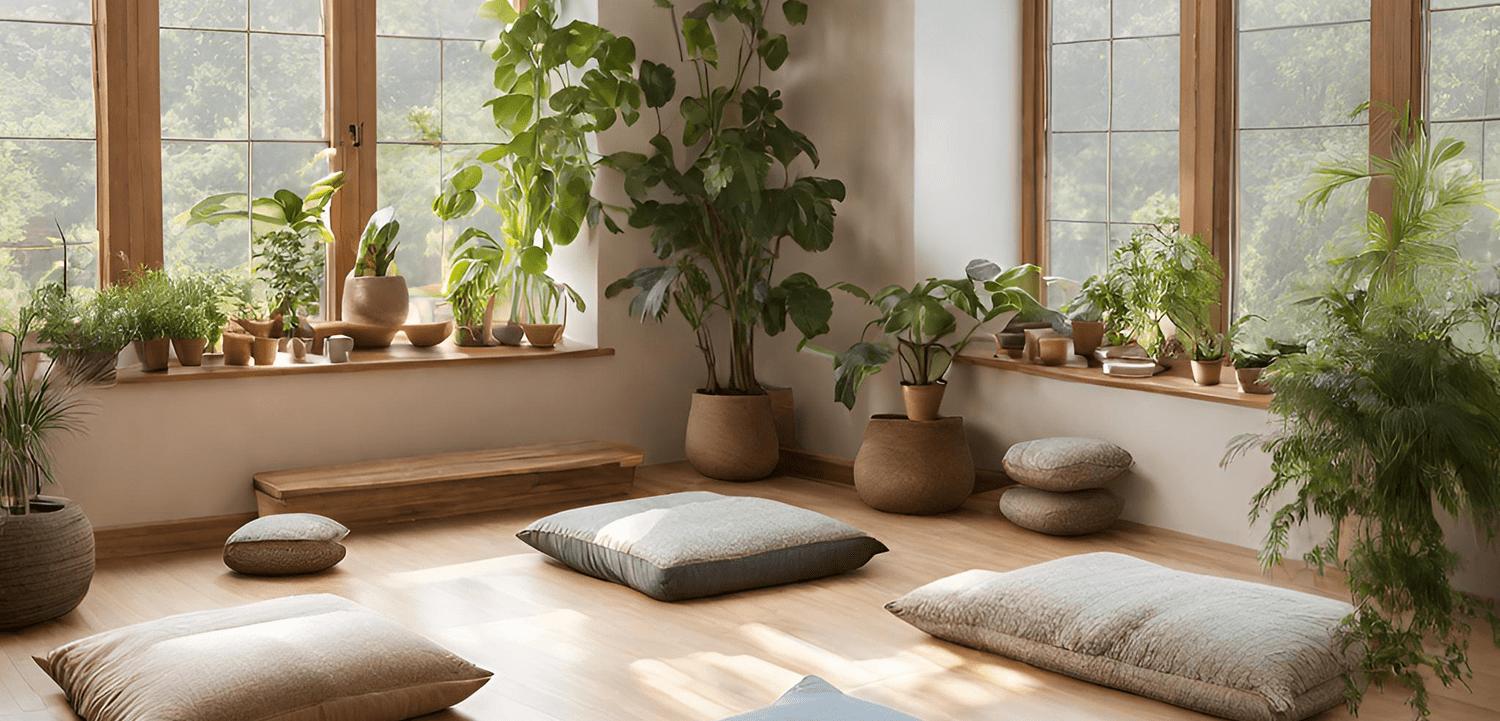 Crafting Mindful Spaces: Meditation Rooms, Unplugged Zones, and Sensory-Friendly Areas at Events
The modern professional landscape recognizes the importance of holistic well-being. As we embrace this ethos, there's been a surge in interest towards creating spaces at events that prioritize mental and sensory wellness. Here, we explore the advantages of incorporating meditation rooms, unplugged zones, and sensory-friendly areas into such events.
Benefits of Mindful Spaces at Professional Events
Promotes Mental Well-being: A designated meditation room provides a space for attendees to relax, refocus, and recharge, boosting mental clarity and overall event engagement.
Encourages Real Connection: Unplugged zones, free from the distractions of digital devices, foster genuine conversations and networking, enabling attendees to be present in the moment.
Inclusivity and Comfort: Sensory-friendly areas acknowledge and cater to individuals with sensory sensitivities, ensuring everyone can enjoy the event without feeling overwhelmed.
Boosts Event Satisfaction: Offering spaces that prioritize attendee well-being can enhance their overall experience, leading to positive feedback and increased likelihood of return participation.
Suggestions for Incorporating Mindful Spaces
Central Yet Secluded Meditation Rooms: While it's important for meditation spaces to be easily accessible, ensure they are set apart from the main hustle and bustle, creating a genuine oasis of calm.
Tech-Free Signage: Clearly mark unplugged zones with signs encouraging attendees to disconnect from their devices and engage in face-to-face conversations.
Customized Sensory-Friendly Spaces: Equip sensory-friendly areas with dimmable lights, noise-cancelling headphones, and comfortable seating to cater to various sensitivities.
Guided Sessions: In the meditation room, consider offering timed guided meditation sessions (live or recorded), helping attendees to relax and refocus effectively.
Promotion and Awareness: Make attendees aware of these spaces through event apps, maps, or orientation sessions. Educate them on the benefits, ensuring maximum utilization.
Industry Tips and Trends
Digital Detox Challenges: Turn the concept of unplugging into a fun challenge. Encourage attendees to spend a certain amount of time in the unplugged zone and offer incentives or rewards.
Mindfulness Ambassadors: Collaborate with a professional service who can guide attendees in meditation practices or offer workshops on mindfulness.
Adaptable Sensory Spaces: Recognize that sensory needs can vary widely. Offer adjustable settings in these areas, allowing attendees to customize their environment.
Incorporation of Nature: A growing trend is to integrate natural elements into these spaces, be it through indoor plants, water features, or even nature sounds, enhancing the calming effect.
Feedback Loop: Continually adapt and refine these spaces based on attendee feedback, ensuring they meet the evolving needs and preferences of your audience.
As the dynamics of professional gatherings evolve, there's a growing emphasis on crafting experiences that prioritize the mental and sensory well-being of attendees. By offering meditation rooms, unplugged zones, and sensory-friendly areas, event organizers not only demonstrate an understanding of holistic wellness but also set the stage for more engaged, satisfied, and refreshed participants. In an era where genuine connection and well-being are prized, these mindful spaces are not just an added luxury but a necessary evolution in the world of events.