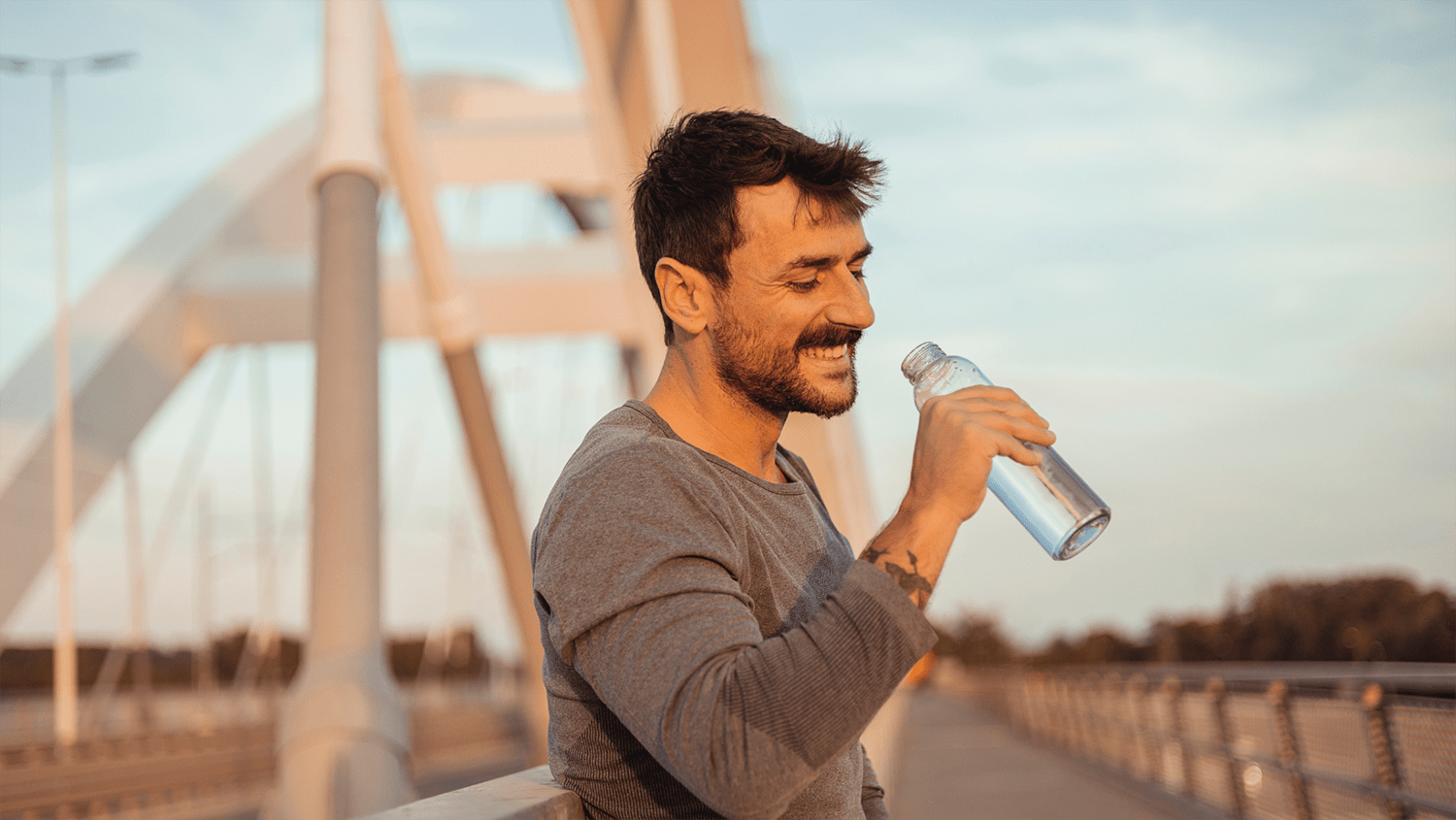 Staying Hydrated
Dehydration occurs when your body loses more fluids than it takes in. It's not just about feeling thirsty; the implications of dehydration stretch far beyond a parched throat. Even mild dehydration can affect various physiological functions, overall wellness, and can even be life-threatening in severe cases. This blog post aims to shed light on the physiological, health, and wellness consequences of dehydration, while also providing actionable insights on how to stay adequately hydrated, recognize the subtle signs of dehydration, and avoid situations that may lead to it.
Consequences of Dehydration:
Cognitive Function:
   – Dehydration can impair attention, long-term and short-term memory, and affect mood.
   – It can lead to feelings of anxiety and fatigue, impacting your overall cognitive performance.
Physical Performance:
   – Even mild dehydration can hinder physical performance, reducing endurance, and increasing fatigue.
   – It can also affect thermoregulation, leading to overheating during physical activities.
Kidney Function:
   – Your kidneys play a crucial role in filtering out waste and regulating fluid balance. Dehydration can lead to kidney stones and urinary tract infections.
Skin Health:
   – Dehydration can make your skin look more dry and wrinkled and contribute to acne. Adequate hydration helps to keep your skin healthy and vibrant.
Organ Function:
   – Chronic dehydration can lead to more serious conditions such as urinary tract infections, kidney stones, and even kidney failure.
Digestive Disorders:
   – Dehydration can lead to digestive problems, constipation, and an overly acidic stomach which increases the risk of heartburn and stomach ulcers.
Hypertension:
   – Water is essential for every cell and function in your body, including the function of your blood vessels. Lack of water can cause blood to thicken, increasing blood pressure.
Signs of Dehydration:
Check Your Urine:
   – A clear or light-colored urine usually indicates good hydration, while a dark yellow or amber color often signals dehydration.
Skin Elasticity:
   – Pinch the skin on the back of your hand; if it takes a while to return to its normal position, you might be dehydrated.
Staying Hydrated:
Hydration Apps:
   – Utilize smartphone apps designed to track your water intake and remind you to drink water throughout the day. Some apps even sync with smart water bottles to monitor your hydration levels in real-time.
Electrolyte Tablets:
   – If you sweat heavily or participating in physical activities, consider adding electrolyte tablets to your water. They replenish essential minerals lost through sweat, helping to maintain a balanced hydration level.
Herbal Teas:
   – Herbal teas are a great way to increase your fluid intake, especially in colder weather when you might not feel like drinking cold water. They are naturally caffeine-free and come in a variety of flavors.
Coconut Water:
   – Coconut water is a natural electrolyte-rich fluid that can be a good alternative to commercial sports drinks, which often contain added sugars and artificial ingredients.
Chia Seeds:
   – Chia seeds have the ability to absorb up to 12 times their weight in water, helping to prolong hydration and retain electrolytes in body fluids. Incorporate them into your meals or beverages.
Water-Rich Snacks:
   – Opt for snacks that have high water content. Besides fruits and vegetables, consider hydrating snacks like yogurt or smoothies.
Hydration Backpacks:
   – If you're going on a long hike or will be away from a water source for an extended period, consider using a hydration backpack. It allows you to sip water easily without having to carry a bottle.
Mindful Alcohol Consumption:
   – If you consume alcohol, try to follow the "one-to-one" rule: for every alcoholic beverage you drink, have a glass of water. This can help counteract the dehydrating effects of alcohol. Both alcohol and caffeine are diuretics that can promote dehydration. Consume them in moderation, and balance them with water intake. Avoid diuretic substances during air travel.
Customized Hydration Plan:
   – Consult with a healthcare professional or a nutritionist to create a personalized hydration plan, especially if you have specific health conditions, are pregnant, or are an athlete.
Monitor Your Hydration Levels:
    – Besides checking the color of your urine, consider investing in a smart water bottle that tracks your water intake or even a hydration monitor that measures your hydration levels.
Mind the Climate:
   – Hot and humid weather can make you sweat more, so it's crucial to increase your water intake in such conditions. This even applies when swimming – you can't tell how much sweat you lose when in the water, so be mindful of your fluid intake at the beach or pool.
Understanding the implications of dehydration and taking proactive steps to stay hydrated can significantly impact your health and wellness. By recognizing the signs of dehydration early and adopting a hydration-friendly lifestyle, you can keep your body functioning optimally and enjoy a life full of vitality and energy.
Avoid dehydration illness and share information about wellness at your next event! Learn more about Any1Health's customized health and wellness services.