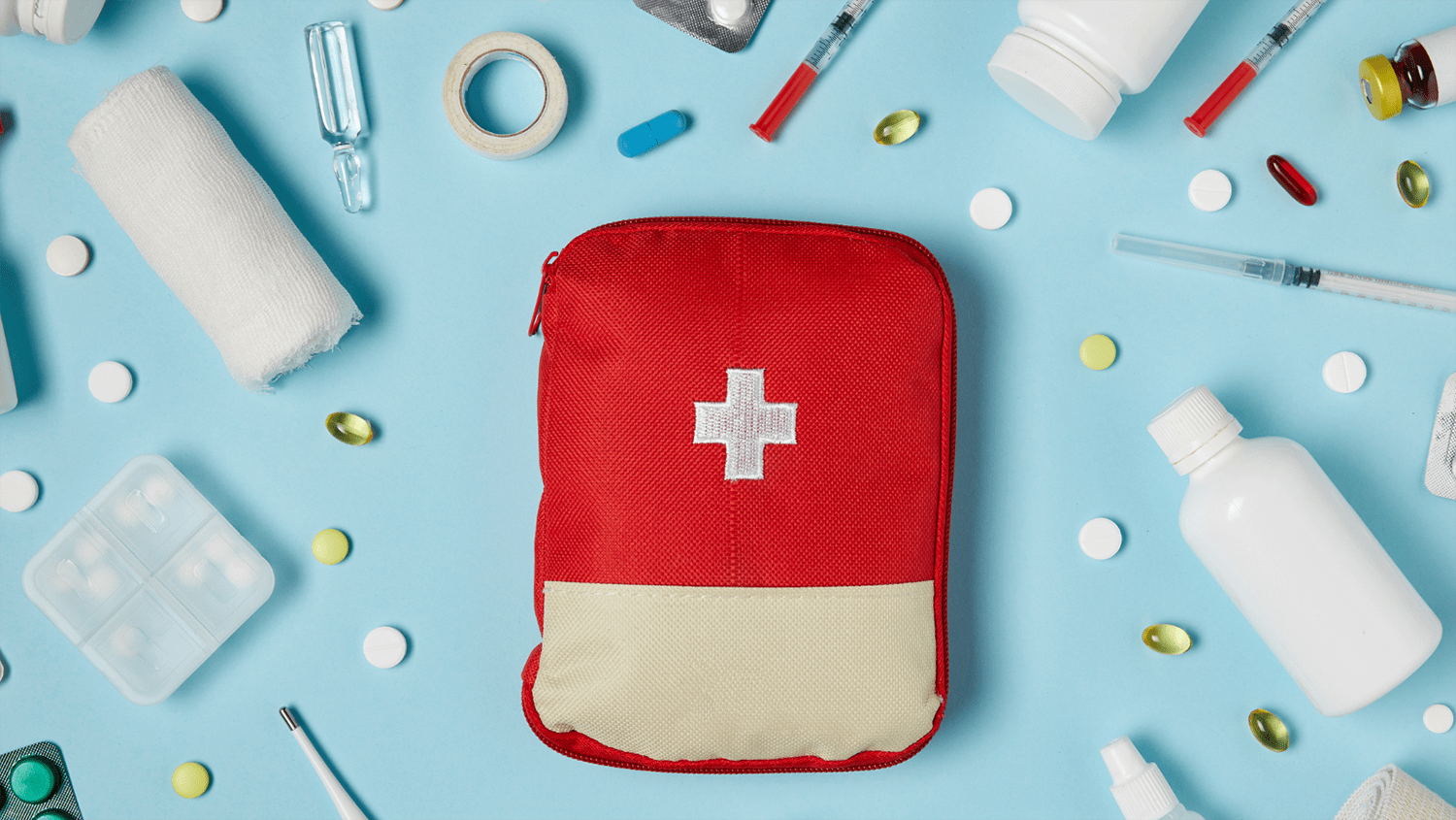 The Ultimate Travel First Aid Kit: Beyond the Basics
When it comes to travel, preparation is key. While most people remember to pack the essentials, a well-stocked first aid kit often gets overlooked. Sure, everyone knows to pack bandaids and sanitizer if we remember, but what about those less obvious items that could be a lifesaver in a pinch? Here's our guide to packing a travel first aid kit that goes beyond the basics to keep you healthy & ready to move!
Beyond the Basics
Don't forget your prescription medications and add a few extra days' worth in case you get delayed. It's best to travel with these in their original containers, and be sure to check if any of your medications or prescriptions are banned if traveling overseas (Benadryl, for example!). If you're traveling overseas, anti-malaria medication and preventive traveler's diarrhea remedies should be in the bag, too. Over the counter pills like an anti-fever/anti-inflammatory (Advil, Tylenol), stomach remedy (Pepto-Bismol, Immodium, Antacid), ointment for cuts or scrapes (Neosporin) and bandages in a few sizes are always a good idea. If you have allergies, remember your medication and EpiPens!
Beyond that, here are some other things you might want to pack in your first aid kit next time you travel:
Saline Solution Drops
Plain saline eye drops come in single-use droppers. These are great for dry eye after a flight, and can even be used to wash off a wound or gargle for dental emergencies!
Blister Bandages
Thicker than a regular bandaid, these water-resistant blister guards stay on and prevent blisters from opening and creating a risk for infection. Use as prevention or protection, your choice!
Electrolyte Tablets or Powder
Dehydration can be a serious concern, especially when in hot climates, traveling by air, doing physical activity or after a bout of traveler's diarrhea. Electrolyte tablets or powder sticks can be dissolved in water to quickly replace lost salts and fluids, helping to prevent and treat dehydration.
COVID Tests
A rapid COVID test is a great thing to pack – if you feel symptoms coming on, you can test to know if you should be staying in or it's OK to go out. A two-pack is best, as the first test can be taken too early and produce a negative result.
Face Masks
Not just for COVID, face masks are helpful when traveling to areas of poor air quality – a valley during an inversion, an international destination with smog, or incoming smoke from a wildfire can all affect lung health and predispose you to getting sick.
Insect Bite Relief Cream
Insect bites can be more than just annoying; they can lead to skin infections if not treated promptly. An insect bite relief cream can help alleviate itching and reduce inflammation.
Medical Tape
A small roll of medical tape doesn't take up space, but can be used for many things. It can hold things in place, be used for makeshift repairs, cover wounds or make bandages water resistant.
Safety Pins
These can be used to fasten bandages, repair clothing, help dislodge ticks or splinters, and if you're really adventurous, even as a makeshift fishhook in survival situations! Opt for a variety of sizes to suit different needs.
Tweezers
Tweezers can help remove foreign objects like splinters and bee stings, or even relieve pressure from an ingrown nail. Be sure to sterilize with rubbing alcohol with each use.
Emergency Card
You should always travel with a card that details your name, allergies, emergency contact and insurance. You can include pertinent information like a brief medical, surgical and vaccination history, and your blood type in case you ever need medical attention. This can be kept in your first aid kit, just be sure to tell travel companions if you're not able to access it yourself.
A comprehensive first aid kit can make all the difference when facing unexpected health issues while traveling. By including these additional items, you'll be even better prepared for whatever your journey throws your way. Remember, it's always better to have it and not need it than to need it and not have it.
Safe travels!